Products
Brands
Suggestions

CHF 15'000.00
Iberian
In the"Iberian" section, you will find both thoroughbred horses and half-breeds of Iberian origin.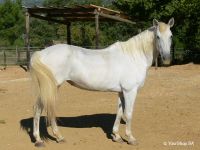 Esmeralda is a 20 year old mare. She is very experienced and would be a trustworthy mount for someone who is not a confirmed rider....
Goloso is a 13 year old gelded, pure thoroughbred, Spanish horse who stands out by being non-competitive. He is very stressed by...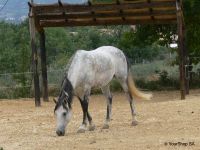 Loopy is a 5 year old, gelded horse of Iberian origin. He loves to give you an amused look and will gladly greet you with one or...