Bouba
other products from the same category
Bouba is a sturdy, tawny coloured boxer with a black mask. Only for sale to someone who practises body-building ... Biceps guaranteed.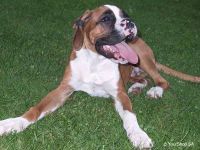 Cuba is 4 years old. He is adorable with children and loves eating. I strongly suggest that you buy a big frige and take advantage...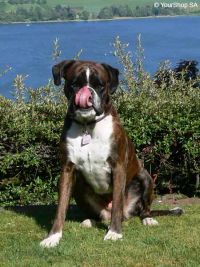 Kiwi is Miss Boxer 2006. She is 3 rolled into 1. Grace, elegance and sweetness. You will be a great success with this Beauty on...